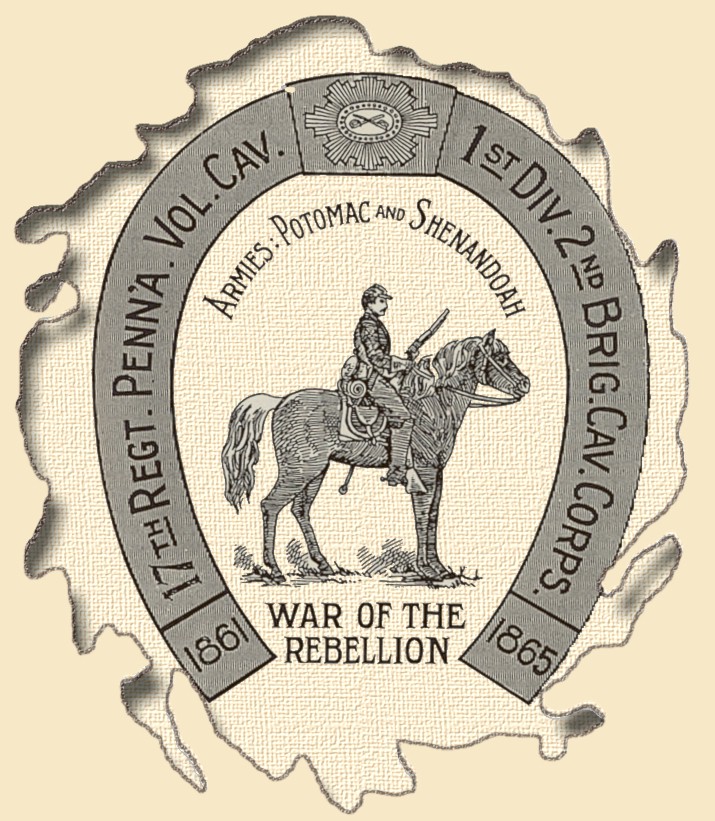 "None had a brighter record, none had more freely shed its blood on every battlefield from Gettysburg to Appomattox."
- Brigadier General Thomas C. Devin on the service record of the 17th Pennsylvania at its farewell ceremony on June 16, 1865.
Welcome to the Home of the 17th Pennsylvania Volunteer Cavalry Company E, Inc., a non-profit Pennsylvania Corporation and reenactment group dedicated to preserving the history of one of the most active Cavalry units in the Civil War. We offer a historically accurate encampment that includes both mounted and dismounted trooper impressions as well as portrayals of civilian life in the 1860's. Our group regularly participates in fund raisers and educational related events, add can add pride and variety to any community parade or celebration. Members of the 17th Pennsylvania Cavalry have been involved in film work for the History Channel, Discovery Channel and major motion picture projects.
Thank you for visiting our website. We invite you to contact us regarding membership or if we can be of service to your business, school or organization.
Number of Visitors